When you think of visiting a chiropractor, especially if you've never had chiropractic care before, you probably imagine having your neck or back adjusted to relieve pain, right? But the truth of the matter is, your chiropractor can do a lot more than just help you find relief from pain and discomfort in your neck and back. 
How Can Chiropractic Care Help You?
Here are a few reasons why you ought to visit your Littleton chiropractor, not only for pain relief, but also to improve your whole-body health and wellness. If you have any questions or you would like to schedule a new patient appointment, connect with your friends at Arne Wellness Center to learn about our $50 New Patient Special.
Pain Relief
One of the main reasons why you might visit the chiropractor is when you are in pain. Whether you are suffering from acute neck or back pain, chronic pain, joint pain caused by arthritis, or headaches and migraines, your chiropractor can help. Chiropractic care focuses on treating the underlying cause of your pain, which can relieve your symptoms in the process. 
For example, if you have a kink in your neck, it may be because a tight and tense muscle is pressing on a nerve in your cervical spine, thereby triggering pain and limiting your range of motion. Your chiropractor can manually manipulate the supporting tissues and joint (spinal vertebrae, in this case) to relieve pressure from the nerve. This can reduce pain and give you a fuller range of motion.
Corrective Care
Corrective chiropractic care is specific to correcting spinal misalignments, musculoskeletal conditions, injuries, and health conditions. Your chiropractor will create a treatment plan that may include a series of consecutive chiropractic adjustments for a given amount of time and frequency to help correct the issue that is causing you pain. For instance, if you have been injured in an auto accident and have suffered a whiplash injury, your chiropractor can help correct the injury using various treatment modalities specified in your treatment plan.
Your treatments may include:
Other Therapies to Accelerate Healing
Wellness Care
Chiropractic care is also a beneficial treatment for improving and maintaining your overall wellness. For some patients who don't have specific pain or injuries they need to address, wellness care may be all you need. For those who come in for corrective care, once you have completed the corrective phase, you can move into the wellness care phase that is delivered on a more "as needed" basis. 
Wellness care is all about supporting and strengthening the different systems in the body to enhance your overall wellness. Chiropractic can strengthen your immune system, facilitate the healthy function of the central nervous system, and more. Additionally, chiropractic, natural medicine, massage therapy, and acupuncture can help you manage stress and anxiety, health conditions such as arthritis, Lyme disease, scoliosis, and so much more.  
Heal and Manage Pain Naturally
Many patients seek chiropractic care as an alternative to traditional medicine that involves the use of prescription pharmaceuticals. Did you know prescription pain medications like Oxycontin are one of the leading contributors to the Opioid Crisis in America, accounting for thousands of overdoses, addiction issues, and deaths each year? Many patients would rather treat the cause of their symptoms naturally to avoid the potential side-effects and risks associated with prescription drugs, and chiropractic care is one of the safest and most effective alternative treatments.
Additionally, some patients are told that surgery is the only option for correcting their musculoskeletal issue or injury. By taking a different, more natural approach to healing and pain relief, your chiropractor may be able to help you avoid surgery. 
Support Your Whole-Body Wellness
Even if you don't necessarily have an acute issue that needs to be corrected, chiropractic care, natural medicine, massage therapy, and other wellness treatments are ideal for supporting your whole-body wellness. Whether you want to improve your posture, get better sleep at night, improve your digestion, or even support a healthy respiratory system, your chiropractor can help through wellness care visits. 
This type of care is completely personalized to you, your lifestyle, and how you are feeling on a day-to-day, weekly, or even monthly basis. For instance, you may find that scheduling a massage followed by a chiropractic adjustment each month helps keep your neck and back pain at bay, while helping to reduce stress, tightness, and tension. Or you might find that natural medicine helps you detoxify so you can manage a health condition or illness without solely relying on prescription medications. It's really all about you and what helps you feel your best.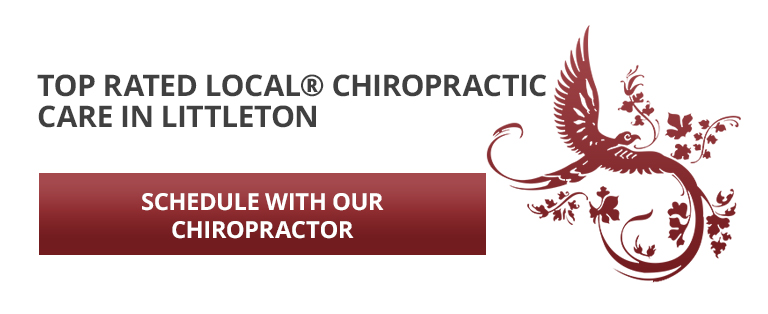 Schedule a Chiropractic Visit Today
If you are ready to experience all of the benefits of chiropractic care, then reach out to Dr. Robert Arne at Arne Wellness Center to schedule a new patient visit. You see, we believe chiropractic care — be it corrective chiropractic or wellness care — should be affordable and accessible to everyone. That's why we offer a $50 New Patient Special to make it easy for you to get started. Your initial visit with Dr. Arne will include a consultation, an exam, a chiropractic adjustment, and a 45-minute massage. During your first visit, Dr. Arne will create a personalized treatment plan to target and treat the root cause of your symptoms. 
If you are looking for a chiropractor in Littleton, connect with your Top Rated Local® wellness center to get started. We look forward to helping you along on your journey to optimal health and wellness!