One of the best things to do during the summer is taking a road trip. Whether you take a short drive up I-70 to one of the many nearby mountain towns, or you head out of state on a longer trip, there's nothing like hitting the open road with your family and friends. But for those of you who are prone to back pain, going on a road trip can be one uncomfortable journey.
Today, your friendly neighborhood chiropractor in Littleton will share a few tips that can help prevent the onset of back pain, and help you reduce the discomfort when it occurs. 
How to Prevent Back Pain During a Road Trip
Use a Good Back Support
Sitting in a car for a long period of time can contribute to pain in the hips, lower back, mid-back, upper back, neck, and shoulders. This is due, in part, to slouching, which is often more comfortable than sitting up straight. One way to help prevent the onset of back pain is by using a good back support that helps you maintain a healthy posture while driving. Find one with great lumbar support, which will help you sit up straight while also reducing pressure on the lower spine.
Get Out and Stretch
When our bodies are stationary, it causes our muscles and other soft tissues to tighten and tense up, which can be uncomfortable. Make it a point to get out of the vehicle for a few minutes to stretch and move around to get the blood and circulation flowing. Try some light stretches such as slowly bending over and touching your toes to release pressure from the spine and lower back. Stretch each arm across your chest to alleviate shoulder and mid-back tension. Gently roll your head from side-to-side to stretch your neck a bit.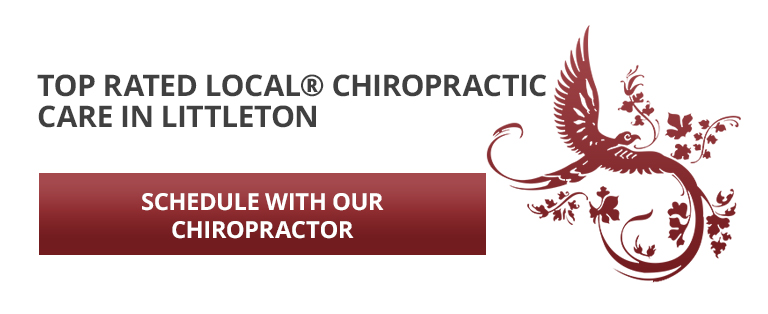 Stay Hydrated
Be sure to pack plenty of water for your trip. When your muscles and tissues don't get the water they need to function at their best, it can cause cramping and muscle spasms as dehydration sets in, which can totally ruin a road trip. Keep a bottle of water handy and try to avoid sugar-packed drinks that can deplete you of the hydration you need. 
Carry Topical Pain Relief
Take along a tube or jar of a high-quality topical pain reliever that can provide temporary relief both during your drive and afterward. Pain relief creams like Biofreeze, Sombra, Tiger Balm, and BenGay can be your best friends while road tripping. Try finding a roll-on product that can make applying the soothing cream easy and mess-free.  
Visit Your Littleton Chiropractor
If you have a road trip on the horizon, give your chiropractor in Littleton a call to schedule an adjustment before you leave. While you're at it, go ahead and get one on the books so you have an appointment ready for you when you return. Your back and body will thank you! From all of us at Arne Wellness Center, have safe and happy travels wherever the road takes you this summer!