Are you traveling to fun and adventurous places this summer? If you're traveling by plane, chances are, you'll likely experience some neck pain from flying. But there are many ways you can prevent neck pain from occurring, and today, your trusted Littleton chiropractor will share a few travel tips to help keep your neck healthy and happy. Be sure to schedule an appointment for chiropractic care at Arne Wellness Center before you go. In the meantime, here are some handy travel tips for you to consider.
How Can I Prevent Neck Pain While Flying?  
Use a Travel Neck Pillow
All those super stylish neck pillows you see people wearing at the airport are much more than a fashion accessory. Neck pillows designed specifically for travel can be a lifesaver while flying, especially if you tend to nap during your flight. Travel neck pillows fit snugly around your neck, which provides support for your head and helps keep your neck aligned while you sleep in an upright position. Not only that, neck pillows can help prevent slouching while looking at your smartphone, reading, gaming, or simply zoning out during your flight. These handy travel pillows are super affordable and fit easily into carry-ons, or you can simply wear it around your neck while you travel. 
Pack a Light Carry-On
Overpacking your carry-on bag can place a great deal of stress on your shoulders, which can cause muscle tension and tightness to develop. As a result, these tight, tense soft tissues can pull your cervical spine out of alignment, causing pain and limited range of motion to occur in your neck. If you plan to take a carry-on, pack light. Only carry the essential items that you really think you'll need during your flight.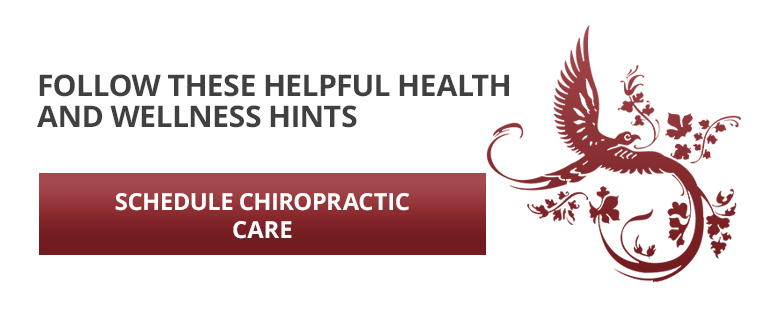 Make Your Flight a Relaxing One
Did you know that stress can actually cause pain in your neck? And when you're already dealing with neck pain, stress can make it worse. While it may seem like any flight is going to be stressful and chaotic, a little planning ahead can make your flight a lot more relaxing, which can thereby reduce neck discomfort. Make a soothing and relaxing playlist to listen to while you fly or listen to a calming mindfulness meditation podcast. Bring along a book or a magazine that can keep your mind off of the flight (and the pain), or even try coloring in a stress-relieving adult coloring book during your flight. Whatever you choose to do with your time, make it calming and relaxing to prevent tension from building up in your neck and shoulders. 
Schedule Chiropractic Care
One of the best ways to prepare for your flight is to schedule a chiropractic adjustment before your trip. What's more, get one on the books for when you get back from your vacation to find quick, natural relief from neck pain caused by traveling. Reach out to Arne Wellness Center in Littleton to schedule an appointment with Dr. Arne. Be sure to check out our other wellness services that could also help with neck pain relief, including massage therapy, acupuncture, mild hyperbaric oxygen therapy, neurofeedback, and spinal decompression.