Welcome back to the Arne Wellness Center blog! In our recent post, we began sharing a few helpful hints you can follow to sneak some extra exercise into your day to help you look and feel your best for summer. After spending several months cooped up inside, many people find it's best to ease back into an active lifestyle rather than jumping right into an intense workout routine. Last time, we shared five healthy habits to start practicing right now:
Take the stairs

Stand more

Take a short walk after meals

Park farther away so you have to walk more

Get into routine wellness care
Tips to Help You Move More and Get Fit for Summer
Today, we'll jump back to where we left off last time. Here are a few more healthy habits to help you stretch those muscles, get those joints moving, and even shed a few pounds. Feel free to contact your Littleton chiropractor to schedule a chiropractic adjustment to help you feel better and move better.
Ride Your Bike
As the days get warmer, there's no better time to ride your bike than right now. Going on a bike ride can be a great way to get some fresh air, sunshine, and enjoy a low-impact workout. Even if you ride at a slow pace, you'll still increase your heart rate, work those muscles in your core and legs, and get those knee joints moving. Rather than driving, ride your bike whenever it makes sense to do so. Even riding for 20-minutes a day can help you burn calories and strengthen your muscles and joints.
Add More Fruits and Veggies to Your Diet
After all the heavy meals we tend to eat around the holidays, and all the sweets we enjoy around holidays, like Valentine's Day, our bodies can use all the vitamins, minerals, and nutrients we can get. Adding more fruits and veggies to your diet is a great way to fuel your body with the nourishment it needs while reducing calories, added sugars, and fats. Replace starchy sides with roasted or grilled veggies and eat a handful of blueberries in place of a handful of M&M's®.
Replace TV Time With an Outdoor Activity
Rather than watching your favorite season of Game of Thrones over and over, use an hour that you'd spend watching one episode to get active. Take your dog for a walk, play a game of catch with your kids, go on an evening bike ride and watch the sunset, or simply plug in your earbuds and take a nice stroll around the neighborhood. Jon Snow, Tyrion, and the rest of the Game of Thrones crew will always be there when you get back!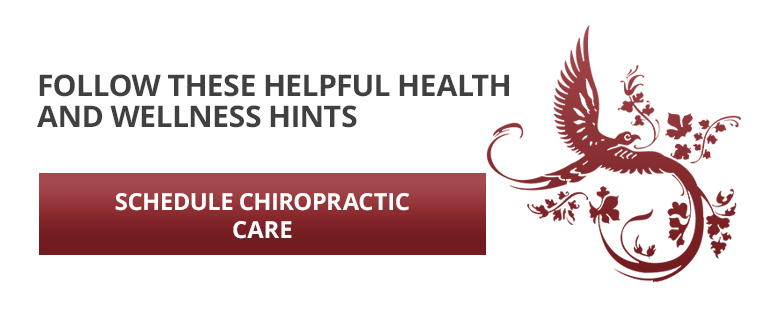 Schedule a Chiropractic Appointment
If you want to relieve pain while improving function so you can move more comfortably during all your activities, your friendly Littleton chiropractor can help! Chiropractic care, acupuncture, massage, spinal decompression, and other wellness treatments can keep your back and body healthy and happy so you can stay active all summer. Contact Arne Wellness Center to schedule an appointment for our wellness treatments to help you feel your absolute best.